Become a PADI Open Water Instructor with Sugar Land Dive Center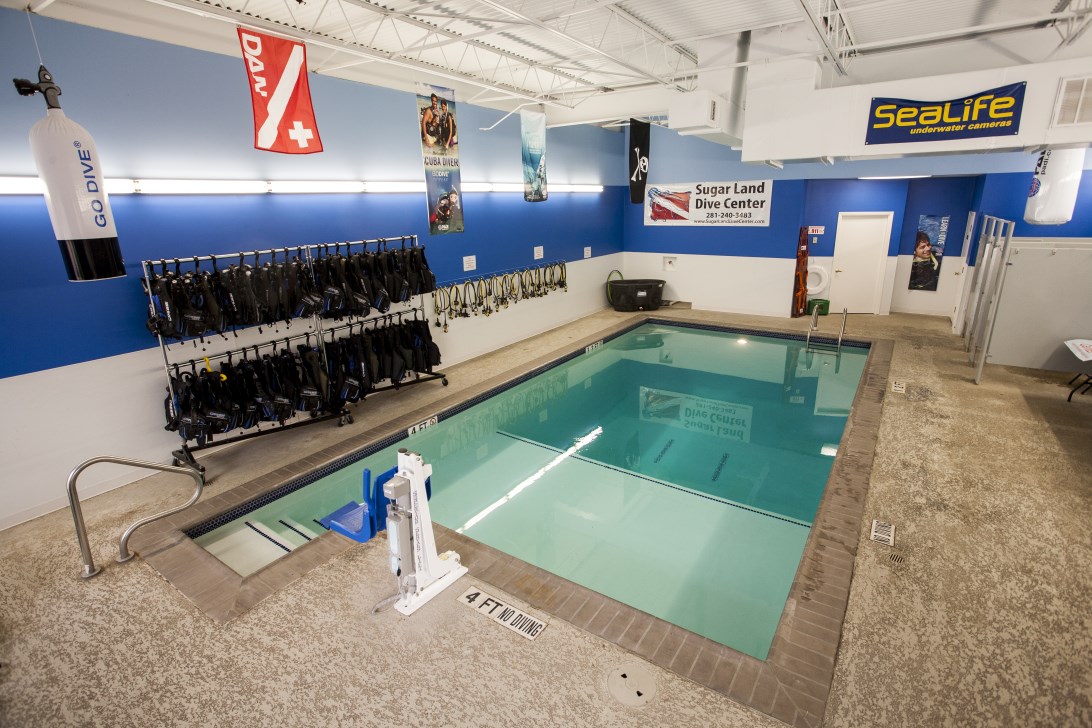 There are many points to consider when deciding where to complete your PADI Instructor Development Course (IDC). Among the things to consider are:
The experience of your Course Director
The quality of the supporting instructional team
Opportunity for additional Specialty Instructor programs
Ease of training
Job placement assistance
Our experience in training PADI Instructors, both locally and Internationally, our convenient schedules and our all-inclusive pricing structure helps make your decision an easy one.
At Sugar Land Dive Center our experienced staff consisting of award winning PADI Course Directors Phillip Hetherington and Tim Palmer, along with their Instructional Team of experienced PADI IDC Staff Instructors will make your PADI Instructor Development Course a rewarding and fun experience. During your IDC Phillip and Tim will fully prepare you to successfully complete your PADI Instructor Exam and start your career as a PADI instructor.
All of our IDC's include:
IDC Prep Course

PADI IDC Crewpac

PADI IDC Online

PADI Digital Product Suite

Emergency Oxygen Provider Specialty Instructor Course

Enriched Air Nitrox Specialty Instructor Course


Our All Inclusive Price
$2000.00
PADI Fees are not included and are payable directly to PADI. These fees are:
IDC Fee $175.00
IE Fee $690.00
Specialty Instructor Fee - $70.00 per specialty applied for.
At Sugar land Dive Center we believe it is most beneficial to complete your IDC in one contiguous block of time, though we realize that job or life schedules don't always allow this. That is why we aslo offer IDC's that are conducted over an extended period such as weekend or weeknight schedules.
IDC Prep Course
In our training experience, we have found the most challenging aspect of the Instructor Exam (IE) are the Dive Theory Exams. The IDC Prep course is designed to give the IDC candidate extra dive theory exam preparation to ensure their success on the Instructor Exam. During a typical IDC, there is little time to review these topics. The Sugar Land Dive Center IDC Prep Course reviews these topics and identifies any areas of weakness that need strengthening. This is why our IDC Prep Course is included with all of our IDCs.
Our program comes with our exclusive Sugar Land Dive Center promise!
Our promise to you is simple. If you complete your IDC with Sugar Land Dive Center, we guarantee you will pass your IE or you can come back and participate in another IDC at no additional cost. (PADI fees not included).
Our goal is for you to become a successful PADI Instructor!


Meet Your Team
PADI Course Director Phillip Hetherington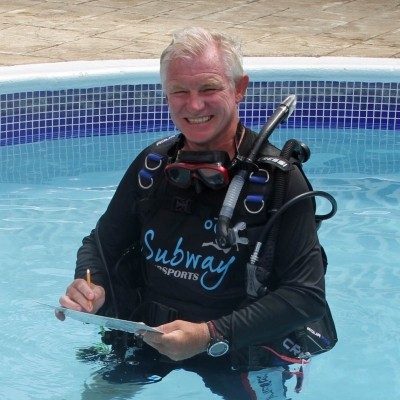 Between Texas and Roatan, Honduras, Phillip taught over thirteen PADI IDC's in 2017. From these IDC's he helped numerous individuals acheive their dream of becoming PADI Instructors who are now teaching in such far flung locations as Hawaii, Grand Cayman, Malaysia and Indonesia. Phillip also taught over 130 Specialty Instructor courses during 2017 as well finding time to still teach Open Water, Advanced Open Water and Rescue Diver courses.
PADI Course Director Tim Palmer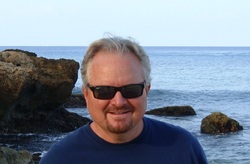 Tim has extensive experience conducting PADI IDC's. He joined our team in 2014 when for some reason he relocated to Texas from Hawaii.
IDC Staff Instructor Kendal Larson