Why Choose Sugar Land Dive Center?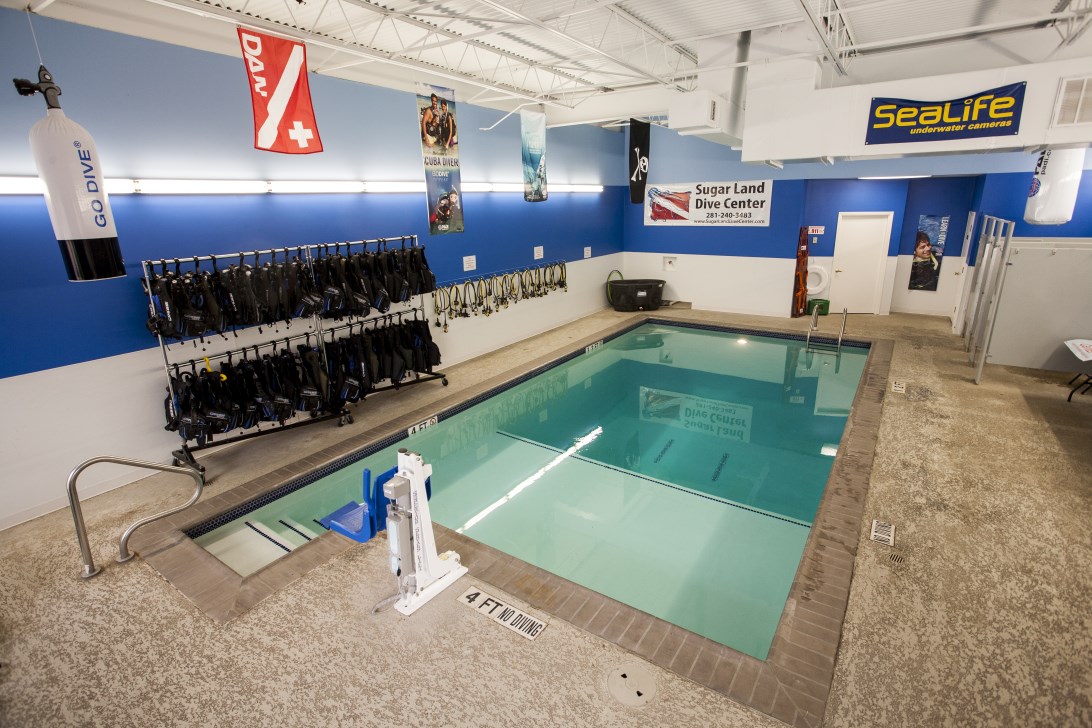 Take your PADI Instructor Development Course with Sugar Land Dive Center  Serving Houston, Katy, Pearland, and all surrounding areas. We are one of the fastest-growing and most talked-about Dive Centers in Texas.  As an award-winning PADI 5 Star Instructor Development Center, we continue to be the choice for forward-thinking future dive professionals wanting to build successful dive industry careers.
Under the direction of PADI Platinum honored Course Directors Phillip Hetherington and Tim Palmer and their highly recognized PADI professionals team, Sugar Land Dive Center offers a full slate of professional courses regularly.
What makes us different?
Year-round training featuring monthly PADI Instructor Development Courses (IDC)
Small class sizes.  Maximum of six candidates per IDC
Flexible schedules including night and weekend programs
Quality real-life training including industry-specific clinics

PADI On-Line Processing Center Clinic
PADI Digital Products Clinic
EVE specific software clinics

Bi-Lingual Instructors on staff - Spanish and Chinese
Master Scuba Diver Trainer (MSDT) program with a wide range of Specialty Instructor Courses to choose from
PADI IDC Staff Instructor Programs offered with every IDC
The option of completing your PADI IDC and IE on vacation with our sister location Cozumel Dive Academy
Housing available
Job placement assistance
Financing available
Compare the difference.  All our IDC's Include:
IDC Online
IDC Crewpac
IDC Prep Course
PADI Digital Product Suite.  Includes all 8 of the PADI Touch products:

PADI Open Water Touch
PADI AOW Touch
PADI Rescue Diver Touch 
Enriched Air Nitrox Touch
PADI ReActivate Touch
PADI Freediver Touch
eRDPML Touch 
Equipment Touch

Free Emergency Oxygen Provider Specialty Instructor Course


Our Promise to You:
Our promise to you is simple.  We promise to provide the best training possible.  When you complete your PADI IDC with us, we guarantee you will pass your PADI Instructor Exam (IE), or you can come back and participate in another IDC at no additional cost.  (PADI fees not included.)
Our goal is for you to become a successful PADI Dive Professional.
Meet Your Team
PADI Course Director Phillip Hetherington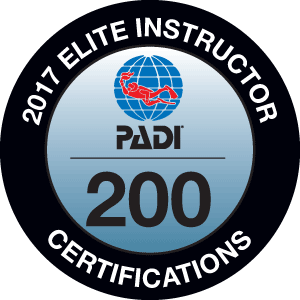 Between Texas and Roatan, Honduras, Phillip taught over thirteen PADI IDC's in 2017.  From these IDC's he helped numerous individuals achieve their dream of becoming PADI Instructors who are now teaching in such far-flung locations as Hawaii, Grand Cayman, Malaysia, and Indonesia.  Phillip also found time to teach Open Water, Advanced Open Water, Rescue Diver courses, and Discover Scuba Diving experiences.
PADI Course Director Tim Palmer
Tim has conducted dive training, C.P.R classes, and Instructor Development in the muddy lakes and rivers of Arizona, Texas, and even a few times in Hawaii.  Tim has conducted programs in Micronesia, Hawaii, Soloman Islands, Marshall Islands, Honduras, and Mexico's coasts.  Additionally, Tim has supervised dive training live-aboard vessels in California, Hawaii, the Galapagos Islands, and the Socorro Islands.  Wherever you may choose to work in recreational scuba, Tim will provide you with real-world experience.


IDC Staff Instructor Kendal Larson 
Photographer, Scuba Instructor, Explorer.  These are just a few of the terms used to describe Kendal.  Actively involved in our Divemaster and IDC programs, Kendal is an integral part of our professional development team.    An experienced trip leader and guide Kendal, will jump on a boat or plane at the drop of a hat to start the next adventure.  As the resident photography expert, Kendal will also teach how to reach your potential behind the lens.